Health Effects of EMR Radiation


There is an enormous amount of scientific evidence showing EMR to be harmful to human health.

As you may have already discovered, however, few people have any knowledge of the subject.

Don't let that stop you from taking care of your health.

EMR health effects are a new paradigm. To recognize the evidence we literally have to undergo a transformation of belief

Some will accept this much easier than others. It is common for our clients to make this shift before their friends or family.

We do everything we can to help make this transition as easy as possible.



Wireless Radiation: Effects on Live Blood


Smart Meter Radiation as Compared to Scientific Studies


Symptoms of Exposure to Electromagnetic Radiation:


Ringing in the Ears
Sleep Issues/Insomnia
Fatigue
Headaches/Migraines
Anxiety
Nausea
Dizziness/Vertigo
Depression
Memory Loss
Skin Rashes
Prickly Sensation
Racing Heart Rate
Night Sweats
ADD/ADHD
Asthma
Bloody Nose
Metallic Taste in The Mouth
Cancer


Talking With Your Doctor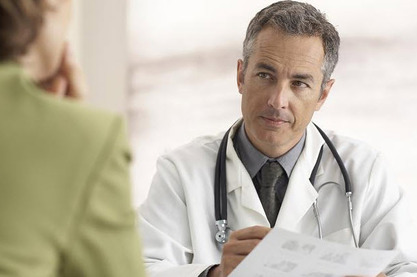 Helpful Documents


Dr. Paul Dart MD. Presentation on Wireless Radiation Health Effects
A Tremendously Valuable 30 Minute Primer


Cell Phones and Brain Tumors


When it comes to EMR radiation health issues, the media tends to focus on the possibility that cell phones may cause an increased risk of brain tumors. We are told that there is no conclusive evidence and that the jury is still out.

The reality is that ALL long-term, case control studies report a significant increase in brain tumor risk for those that use a cell phone for more than 30 minutes a day. The chart below shows that adults have a 300% increased risk after 2000 hours of cell phone use.
Children Have a Much Higher Risk Of Brain Tumors:
700% increase after one year of use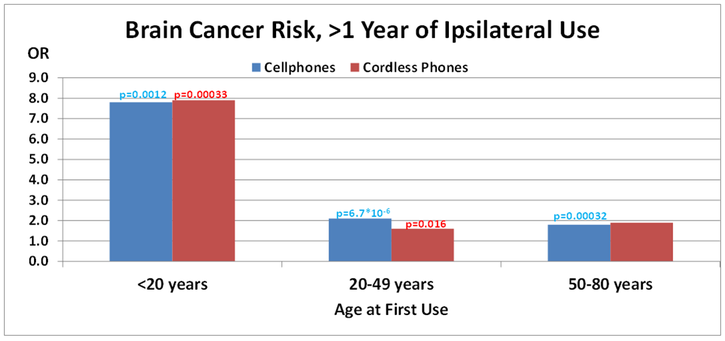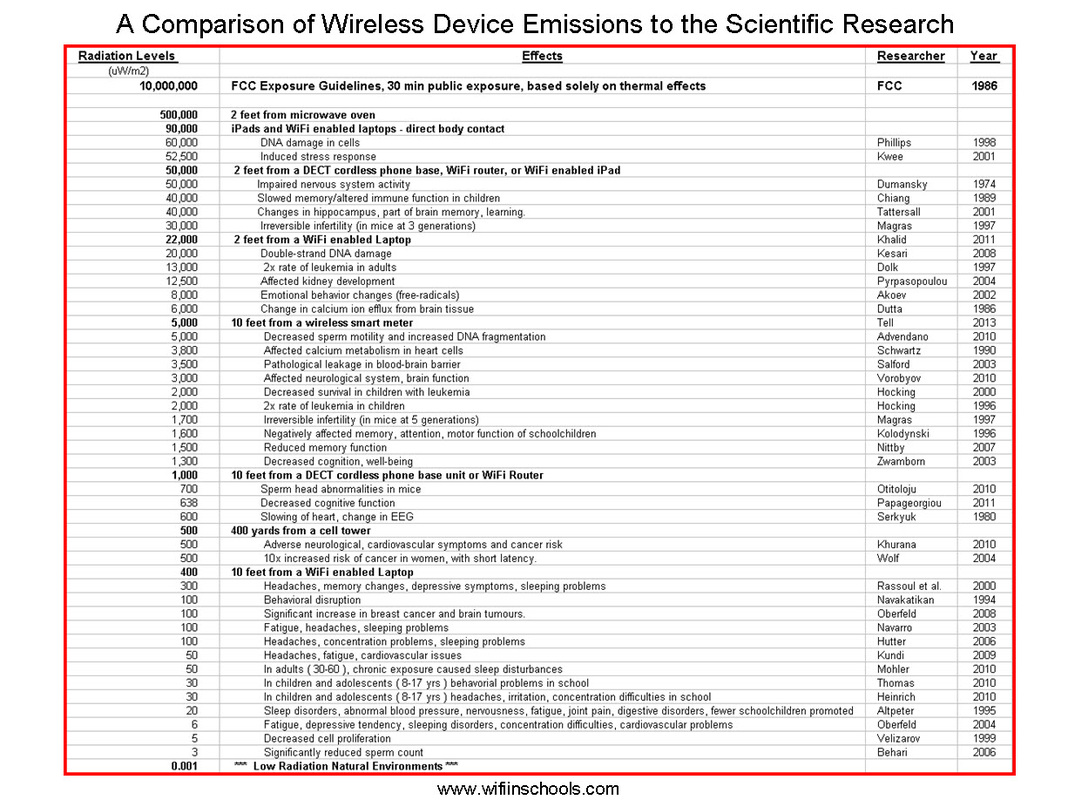 Link to this chart: Here


RF Radiation Health Effects Compared to Recommended Guidelines